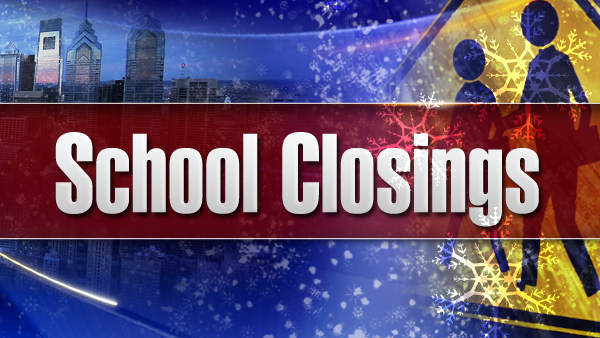 --Delaware Valley School Closings and Delays--
To make sure you are getting the most recent closings information hold down the Ctrl key and press the F5 key to refresh your browser. If you DO NOT see your school listed, this means your school has not reported any delays or closings to Action News.
Get snow emergency and non-school closings by following this link.
---
The schools listed above have been reported delayed or closed to WPVI-ACTION NEWS by school administrators. We may not have heard from every school with a closing or delay. If your school name does not appear and you suspect it may not be operating on schedule, please call your local school office directly for verification.