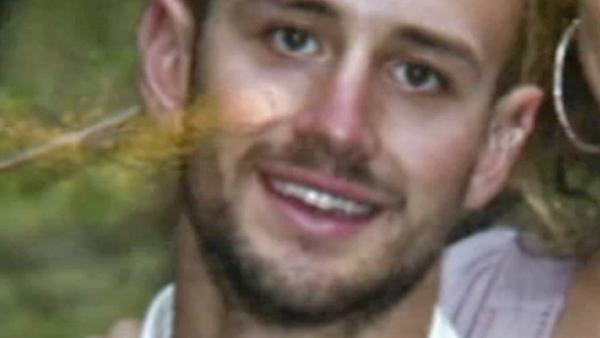 Robert Caldwell, 23, from Costa Mesa, Calif., is shown in this undated file photo. Caldwell was one of 19 firefighters who were killed battling a wildfire near Yarnell, Ariz.
Friends characterized Caldwell as the smart man in the bunch.
'He was really smart. He had a good sense of humor,' said Chase Madrid, who worked as a Hotshot for two years, but sat this year out.
'He was one of the smart guys in the crew who could get the weather, figure out the mathematics. It was just natural for him,' Madrid said.
It was Caldwell's intelligence and know-how that got him appointed as a squad boss.
His cousin, Grant McKee, also was one of the Hotshots killed Sunday.
'Robert was a gentle giant - he was man of few words,' said his aunt, Laurie McKee.
He had just gotten married in November, and had a 5-year-old stepson.
'Both of these boys were only interested in having a family life. Robert was newly married, and Grant was engaged. They just wanted the house and the dog,' McKee said.
Mary Hoffmann was grandmother to both boys.
'To have two grandsons gone, it's devastation,' she said.
(KABC Photo)