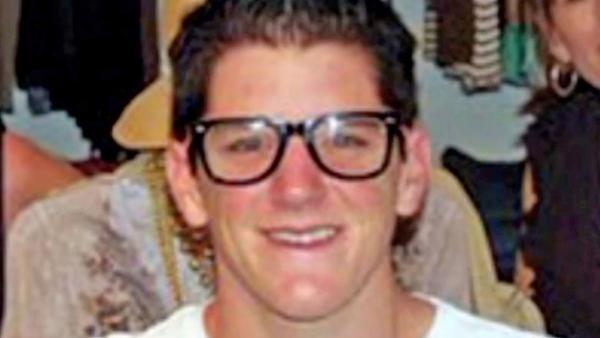 Grant McKee, 21, from Costa Mesa, Calif., is shown in this undated file photo. McKee was one of 19 firefighters who were killed battling a wildfire near Yarnell, Ariz.
McKee loved to give things away.
'Even as a child, I'd ask him where things were, and he'd say, 'Oh, such and such liked it.' And sometimes it really cost a lot! But he'd say, 'Oh, he liked it so much,'' said his grandmother, Mary Hoffmann.
'So on his birthday, I started to say, 'I hope you're going to keep this!'' she said.
McKee's cousin, Robert Caldwell, also was a Hotshot and also was killed Sunday.
'I had four grandchildren, but Grant was the sweetest most giving nature of any of my grandkids,' Hoffman said. 'We used to think he was a little angel.'
McKee's mother said Grant was training to be an emergency medical technician and only intended to work with the Hotshots for the summer.
During EMT training, he would ask for extra shifts at the emergency room. And because his superiors liked him, they would give them to him, Laurie McKee said.
'Grant was one of the most likable people you could ever meet,' she said. 'Grant was friendly, he was outgoing. Everybody loved Grant.'
(KABC Photo)