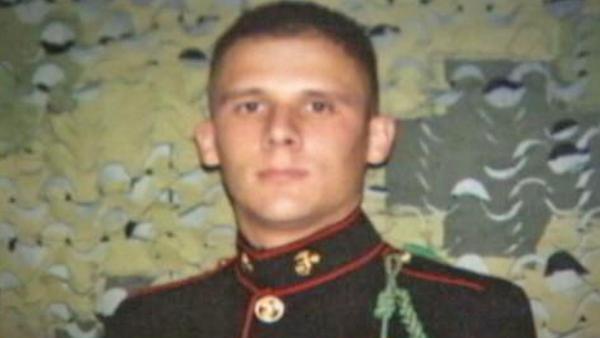 Billy Warneke, 25, is shown in this undated file photo. Warneke was one of 19 firefighters who were killed battling a wildfire near Yarnell, Ariz.
Warneke and his wife, Roxanne, were expecting their first child in December, his grandmother, Nancy Warneke, told The Press-Enterprise newspaper in Riverside, Calif.
Warneke grew up in Hemet, Calif., along with his fellow Granite Mountain hotshot, Chris MacKenzie. He was a four-year Marine Corps veteran who served a tour in Iraq and had joined the hotshot crew in April, buying a property in Prescott, near where his sister lived, the newspaper reported.
Nancy Warneke said she called her sister after seeing the fire on the news.
'She said, 'He's gone. They're all gone,'' Nancy Warneke told The Press-Enterprise. 'Even though it's a tragedy for the whole family, he was doing what he loved to do. He loved nature and was helping preserve nature.'
He earned an associate of applied science degree in fire science from Pima Community College last year, the school said.
(KABC Photo)