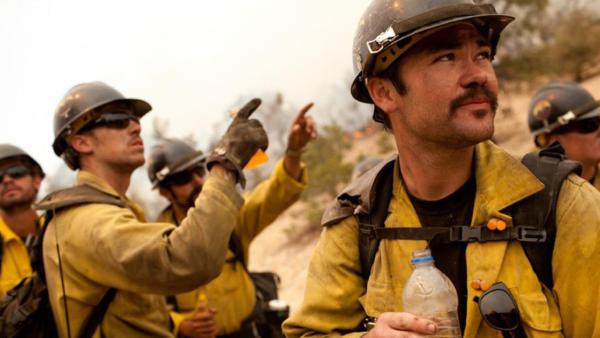 Chris MacKenzie, 30, is shown in this undated file photo provided by his family. MacKenzie was one of 19 firefighters who were killed battling a wildfire near Yarnell, Ariz.
An avid snowboarder, MacKenzie, grew up in California's San Jacinto Valley, where he was a 2001 graduate of Hemet High School and a former member of the town's fire department. He joined the U.S. Forest Service in 2004, then transferred two years ago to the Prescott Fire Department, longtime friend Dav Fulford-Brown told The Riverside Press-Enterprise.
MacKenzie, like at least one other member of the Granite Mountain Hotshots, had followed his father into firefighting. Michael MacKenzie, a former Moreno Valley Fire Department captain, confirmed he had been informed of his son's death.
'I can't talk about it,' he said.
Fulford-Brown, also a former firefighter, feared for the worst once he heard the news of the Arizona firefighters.
'I said, 'Oh, my God. That's Chris' crew.' I started calling him and calling him and got no answer,' Fulford-Brown told The Press-Enterprise.
MacKenzie, he said, 'lived life to the fullest...and was fighting fire just like his dad.'
'He was finishing his credentials to get promoted and loved the people. It's an insane tragedy.'
(KABC Photo)