Inland Empire News

I.E. sex offender caught giving minors pot
Saturday, October 09, 2010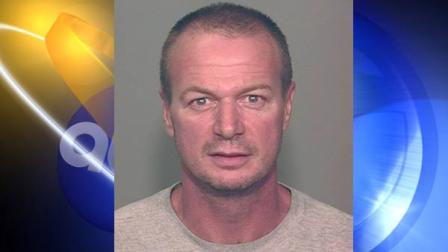 LANDERS, Calif. (KABC) -- A 48-year-old registered sex offender in Landers was arrested after police found he had been giving marijuana to minors.
Several minors reported to authorities from the Morongo Basin Station that Bruce Henderson had provided them with marijuana on multiple occasions.
Upon investigation, police found out that Henderson frequently visited a bus stop near a local school. The juveniles told officers that Henderson offered to give them rides, and once they were inside the car, Henderson would smoke pot with them.
Also, Henderson reportedly made sexually explicit comments to the minors and invited them to his house.
After obtaining a search warrant and searching Henderson's house, officials found an outdoor and underground marijuana growing operation. They found more than 100 marijuana plants and several pounds of marijuana at Henderson's residence.
He was booked into the Morongo Jail, where he posted $50,000 bail.
The investigation is ongoing. If you have any information, you're urged to contact Morongo police at (760) 365-9413.
(Copyright ©2013 KABC-TV/DT. All Rights Reserved.)
marijuana growing
,
marijuana
,
arrest
,
san bernardino county
,
inland empire news

Copyright ©2013 ABC Inc., KABC-TV/DT Los Angeles, CA. All Rights Reserved.