Inland Empire News

Murrieta soldier killed in Afghanistan attack
Sunday, October 28, 2012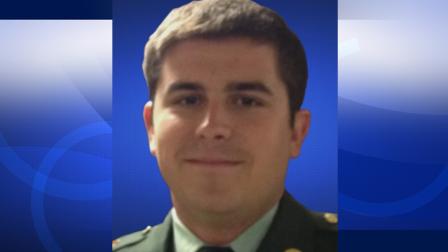 MURRIETA, Calif. (KABC) -- A U.S. soldier from Murrieta, Calif. was reported killed in combat in Afghanistan when his unit came under attack Thursday.
The U.S. Department of Defense announced Sgt. Clinton K. Ruiz, 22, died of wounds from small arms fire while on patrol in Khas Uruzgan, Oruzgan Province.
Ruiz was assigned to an army unit in Fort Bragg, N.C., the 9th Military Information Support Battalion (Airborne) and 8th Military Information Support Group (Airborne).
Another American soldier, identified as 31-year-old Staff Sgt. Kashif M. Memon of Houston, Texas, was also killed in the attack.
The Associated Press contributed to this report.
(Copyright ©2014 KABC-TV/DT. All Rights Reserved.)
department of defense
,
u.s. military
,
u.s. troops
,
afghanistan war
,
riverside county
,
inland empire news

Copyright ©2014 ABC Inc., KABC-TV/DT Los Angeles, CA. All Rights Reserved.