Inland Empire News

Lost ring returned to Spark of Love toy donor
Monday, January 21, 2013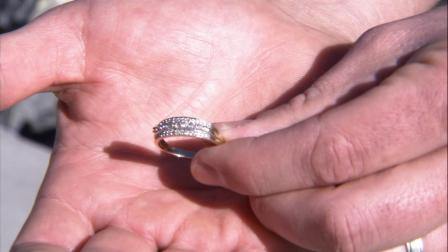 LOMA LINDA, Calif. (KABC) -- A diamond ring that was found among some toys during our Spark of Love Toy Drive has been returned to its rightful owner.
A firefighter found the ring in a Spark of Love donation bin at Loma Linda Fire Station 1. He alerted the sheriff's department, thinking someone would surely come around looking for the ring. But for weeks, no one claimed it.
Last week, Eyewitness News did a story about the lost ring, and firefighters say a woman finally came forward to claim it.
The firefighters said she is well-known among the fire department because she's "one of the most consistent and gracious donors in Loma Linda during Christmas time." They said she usually delivers a car load of toys to the Spark of Love Toy Drive.
(Copyright ©2014 KABC-TV/DT. All Rights Reserved.)
spark of love toy drive
,
stuff a bus
,
benefit
,
charity
,
san bernardino county
,
inland empire news

Copyright ©2014 ABC Inc., KABC-TV/DT Los Angeles, CA. All Rights Reserved.