Los Angeles News

Suspect in Castaic rape case arrested in N.Y.
Friday, August 27, 2010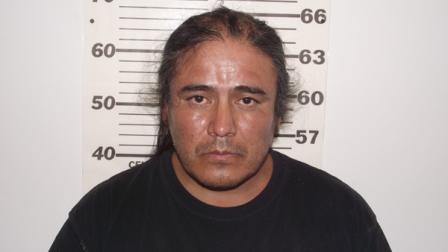 STEUBEN COUNTY, N.Y. (KABC) -- A man wanted in a rape investigation in Castaic was arrested in New York.
Authorities said Eugene Lee Upshaw, 45, had been traveling cross-country with truckers, and after developing tips, deputies arrested him in Steuben County Thursday.
Surveillance video showed Upshaw at a market in Castaic where the victim agreed to give him a ride if he bought her a bottle of alcohol last August.
Investigators said Upshaw later raped her in a remote area outside of Castaic.
Upshaw is also a suspect in rape cases in Washington and Oregon, and is a person of interest in a homicide investigation in Phoenix, Ariz.
(Copyright ©2014 KABC-TV/DT. All Rights Reserved.)
santa clarita valley
,
arrest
,
sex crimes
,
sexual assault
,
new york
,
los angeles news

Copyright ©2014 ABC Inc., KABC-TV/DT Los Angeles, CA. All Rights Reserved.