Los Angeles News

Police arrest man after standoff in Downey
Tuesday, September 06, 2011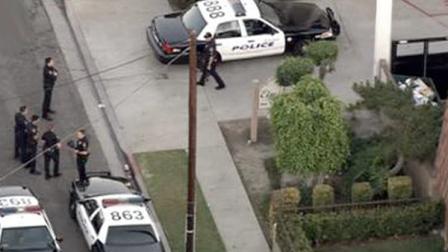 DOWNEY, Calif. (KABC) -- Authorities arrested a man who was barricaded in an apartment complex in Downey on Tuesday.
Officials said they were investigating an assault when the suspect, 24 year-old Jeff Zuniga, barricaded himself inside the building on Elm Vista Drive and Bellflower Boulevard.
Neighbors, who had to be evacuated during the standoff, said the situation started around 8:30 p.m. Monday and ended 10 hours later. Zuniga's girlfriend was in the building with him. Officials said she's safe.
The suspect's mother, Gloria Linares, told Eyewitness News that her son and his 18-year-old niece got into an argument.
The niece called police and told them that the suspect pointed a gun at her.
Following that alleged confrontation, he went to his mother's Downey apartment, where the standoff took place.
The apartment manager, Carol Melendrez, said that tear gas was used at one point during the standoff.
Melendrez said the suspect had lived at the apartment complex with his mother, but he moved out.
(Copyright ©2014 KABC-TV/DT. All Rights Reserved.)
standoff
,
lapd
,
los angeles county sheriff's department
,
los angeles news
,
darsha philips
1.

Copyright ©2014 ABC Inc., KABC-TV/DT Los Angeles, CA. All Rights Reserved.