Los Angeles News

Son who shot ICE agent father at Carson home due in court
Monday, May 07, 2012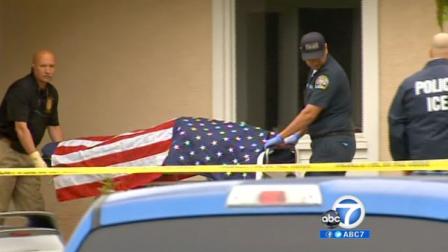 LOS ANGELES (KABC) -- The 14-year-old Carosn boy charged with murdering his father, an Immigrations and Customs Enforcement agent, was due in court Monday morning. Prosecutors want to try him as an adult.
Investigators say the boy was in the backyard of his father's house Wednesday night when he fired a shot through the window. The bullet hit 42-year-old Myron Chisem in the head, killing him.
There is still no word on a motive, but investigators say the boy did use his father's gun.
(Copyright ©2014 KABC-TV/DT. All Rights Reserved.)
shooting
,
department of homeland security
,
homicide investigation
,
murder
,
los angeles news

Copyright ©2014 ABC Inc., KABC-TV/DT Los Angeles, CA. All Rights Reserved.