Los Angeles News

Man's drive-by killing in South LA baffles family
Saturday, September 08, 2012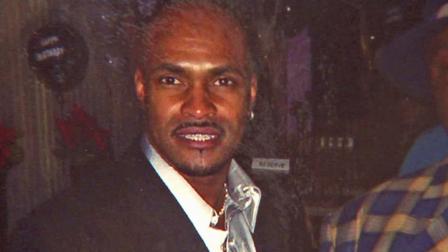 SOUTH LOS ANGELES (KABC) -- Investigators are trying to determine why a 50-year-old man was killed in a drive-by shooting in South Los Angeles on Saturday afternoon.
Police said the victim, identified by family members as Donald Wiley, was shot and killed near 76th Street and Crenshaw Boulevard around 4 p.m.
Family members said Wiley, the owner of a credit repair business for the last 10 years, had just walked his younger cousin and employee to her car when the shooting took place. Wiley was struck several times by the gunfire in front of his office.
"I seen him in the rear view mirror getting something out of the back seat and before I hit the corner that's when everything happened," said Wiley's cousin, who did not want to be identified.
The motive for the shooting was unknown. Police said they were searching for four or five suspects.
Wiley's family said he was the backbone of the family and was well known in the community.
(Copyright ©2014 KABC-TV/DT. All Rights Reserved.)
south los angeles
,
murder
,
homicide investigation
,
los angeles news
,
melissa macbride

Copyright ©2014 ABC Inc., KABC-TV/DT Los Angeles, CA. All Rights Reserved.