Los Angeles News

Rosemead High School ex-wrestling coach arrested, accused of sexually assaulting boy
Thursday, November 08, 2012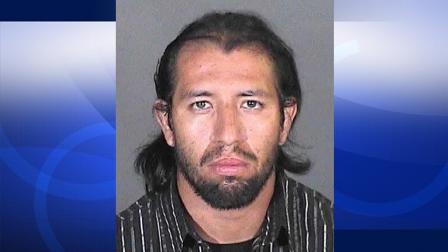 ROSEMEAD, Calif. (KABC) -- A Rosemead High School coach suspected of sexually assaulting a teenage boy was caught in Mexico.
Herbert Ortiz, 29, was taken into custody at a U.S. Consulate office in Mexico while trying to obtain a visa to Guatemala. He was brought back to the U.S. on Tuesday and was arrested at LAX. Sheriff's detectives were searching for him since September.
Ortiz, a former assistant wrestling coach at Rosemead High School, is accused of sexually abusing at least two boys. He was also an instructor for the Bad News Panthers Children's Wrestling Club. The abuse was disclosed by the victim after his mother saw a YouTube video, in which a man alleged he was also abused by Ortiz and warned Rosemead parents.
Investigators believe Ortiz fled the U.S. to avoid prosecution. He was booked for the arrest warrant charging lewd acts upon a minor with bail set at $215,000.
Police believe there could be more victims. If you have any information that could help investigators, you're urged to contact the Los Angeles County Sheriff's Department's Special Victims Bureau at (877) 710-5273.
(Copyright ©2014 KABC-TV/DT. All Rights Reserved.)
school
,
sexual assault
,
arrest
,
los angeles county sheriff's department
,
los angeles news

Copyright ©2014 ABC Inc., KABC-TV/DT Los Angeles, CA. All Rights Reserved.