Los Angeles News

FBI-list suspect, wanted in LA, arrested in Mexico
Saturday, November 24, 2012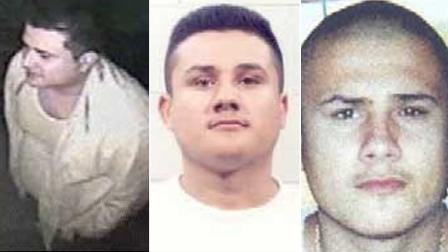 LOS ANGELES (KABC) -- One of the FBI's ten most wanted fugitives has been captured in Mexico following a joint operation with the Mexican government.
The FBI identified him as Jose "Joe" Luis Saenz, wanted in four murders including the killings of two rival gang members in Los Angeles in 1998 and in the alleged kidnapping, rape and murder of his former girlfriend.
Investigators say he was also a major enforcer and hit man for a Mexican drug cartel that imports cocaine into Los Angeles.
Bill Lewis, the assistant director in charge of the FBI's Los Angeles field office, credits the Mexican government's partnership with making the arrest possible.
Saenz had been evading arrest for more than a decade.
He will be extradited from Mexico to Los Angeles under FBI escort to face prosecution.
(Copyright ©2014 KABC-TV/DT. All Rights Reserved.)
mexico
,
arrest
,
drug cartel
,
murder
,
sexual assault
,
kidnap
,
los angeles news

Copyright ©2014 ABC Inc., KABC-TV/DT Los Angeles, CA. All Rights Reserved.