Los Angeles News

Pomona homicide rate rises up 71 percent
Friday, January 10, 2014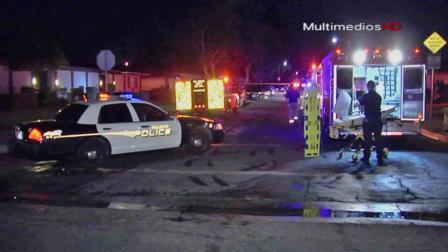 POMONA, Calif. (KABC) -- A Pomona police report says overall crime is down, but the city's homicide rate has risen nearly 71 percent in a year.
Officials said there were 29 homicides in Pomona in 2013, up 17 from the previous year. Overall, violent crimes were down 20 percent.
Property crimes dropped 13.1 percent from 2012's level, and overall crime was down 14 percent.
Pomona police credit their patrols, gang sweeps, undercover operations, intelligence gathering, and collaboration with law enforcement partners for the result in the overall reduction of crime experienced.
Officials say they plan to use all their resources to suppress violence and make the city safer.
(Copyright ©2014 KABC-TV/DT. All Rights Reserved.)
pomona
,
homicide investigation
,
murder
,
sex crimes
,
sexual assault
,
shooting
,
los angeles news

Copyright ©2014 ABC Inc., KABC-TV/DT Los Angeles, CA. All Rights Reserved.