Ventura County News

Oxnard elementary school office manager charged w/ child sex abuse
Thursday, October 11, 2012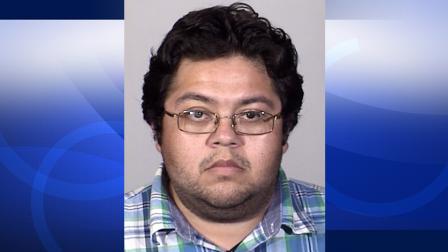 OXNARD, Calif. (KABC) -- The Oxnard Police Family Protection Unit arrested an Oxnard man on suspicion of sexually abusing a girl between the age of 12 and 16-years-old Tuesday.
According to authorities, Gustavo Mayo Canizalez, 29, had engaged in numerous acts of sexual abuse with the underage child, whose name has been withheld.
The suspect was arrested for his lewd and lascivious acts Tuesday at 6:30 p.m.
Canizalez is employed as an office manager for Harrington Elementary School in Oxnard. Authorities said the victim had no ties to the school.
Anyone with information about this ongoing investigation is encouraged to call Oxnard Police Department at (805) 385-7740 or Detective Luis McArthur at (805) 385-7662.
(Copyright ©2014 KABC-TV/DT. All Rights Reserved.)
Get more Ventura County News »
arrest
,
child abuse
,
sex crimes
,
sexual assault
,
school
,
ventura county news

Copyright ©2014 ABC Inc., KABC-TV/DT Los Angeles, CA. All Rights Reserved.