National News

U.S. Army recalls 44K advanced combat helmets
Saturday, May 15, 2010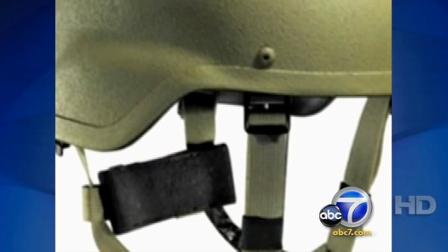 WASHINGTON (KABC) -- The U.S. Army has issued a recall for 44,000 advanced combat helmets because they do not meet military specifications.
The helmets have been issued to U.S. soldiers worldwide.
So far there's no evidence that anyone has been injured because of the defective helmets.
The recalled helmets were made by Armorsource, based in Hebron, Ohio.
According to an army official, the helmets were produced using unauthorized manufacturing practices, defective materials and improper quality procedures.
An expert says that's putting the lives of soldiers at risk.
"This isn't a matter of percentages this is about survival," Tony Cordesman from the Center for Strategic and International Studies said. "It's your ability if you're wounded to maintain your personality, you ability to function in ordinary life."
Both the Justice Department and the Army's inspector general's office have begun investigations into the matter.
Armorsource issued a statement saying it intends to cooperate with the investigations.
(Copyright ©2014 KABC-TV/DT. All Rights Reserved.)
u.s. troops
,
department of justice
,
afghanistan war
,
iraq war
,
recall
,
national news

Copyright ©2014 ABC Inc., KABC-TV/DT Los Angeles, CA. All Rights Reserved.