California News

JetBlue passenger escorted off SF bound plane after threat
Sunday, November 03, 2013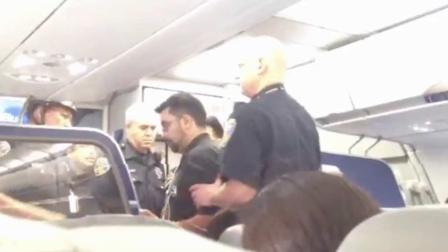 SAN FRANCISCO (KABC) -- A passenger had to be escorted off a JetBlue flight after the plane landed at San Francisco International Airport Saturday.
"This plane is gonna go down, this plane is going to be destroyed" passenger Patrick Alexander overheard. He says the man, who was seated next to him, suddenly started screaming the threatening statements.
Alexander caught parts of the incident on his cell phone. JetBlue flight No. 1136 was en route to San Francisco International Airport from Long Beach.
The flight crew called airport security. The passenger was escorted off the plane and detained by police upon arrival.
A security check proved there was not a security threat.
No information on whether charges were filed has been released.
(Copyright ©2014 KABC-TV/DT. All Rights Reserved.)
airplane
,
airport news
,
airport security
,
san francisco
,
long beach
,
california news

Copyright ©2014 ABC Inc., KABC-TV/DT Los Angeles, CA. All Rights Reserved.