WEATHER

Lawmakers angry after House skips Sandy aid vote
Wednesday, January 02, 2013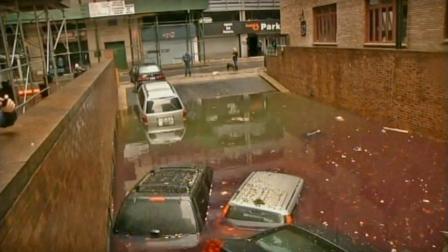 NEW YORK (KABC) -- New York-area lawmakers on both sides are angry the House of Representatives decided to end its term without voting on aid for victims of Superstorm Sandy.
The Senate had already passed the $60.4 billion measure. But because new lawmakers will be sworn in this month, the entire legislative process will have to restart. The decision to withhold the vote caused strong reaction.
"Everybody played by the rules except tonight when the rug was pulled out from under us. Absolutely inexcusable, absolutely indefensible. We have a moral obligation to hold this vote," said Rep. Peter King (R-N.Y.).
The House Appropriations Committee has drafted a smaller, $27 billion measure, and a vote had been expected before Congress' term ends Thursday at noon.
More than $2 billion in federal funds have been spent so far on relief efforts for 11 states and the District of Columbia.
Sandy was blamed for at least 120 deaths. The storm damaged or destroyed more than 72,000 homes and businesses in New Jersey. In New York, 305,000 housing units were damaged or destroyed and more than 265,000 businesses were affected.
The Associated Press contributed to this report.
(Copyright ©2013 KABC-TV/DT. All Rights Reserved.)
superstorm sandy
,
storm
,
hurricane
,
tropical storm
,
flooding
,
power outage
,
weather

Copyright ©2013 ABC Inc., KABC-TV/DT Los Angeles, CA. All Rights Reserved.