Earthquake Center

Mag.-3.4 quake rattles Lake Elsinore, surrounding residents
Tuesday, October 09, 2012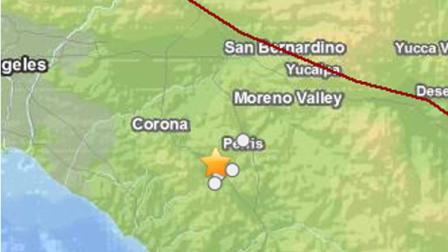 LAKE ELSINORE, Calif. (KABC) -- A magnitude-3.4 earthquake shook residents near Lake Elsinore just after 6 a.m. Tuesday.
According to the USGS, the quake shook 3 miles north northwest of Lake Elsinore. The hypocentral depth was 6 miles.
There were no intial reports of inuries or damage.
Eyewitness News viewers in Murriteta, Perris, Rancho Santa Margarita and Azusa said they felt the shaking. Some described it as a strong, quick jolt.
(Copyright ©2014 KABC-TV/DT. All Rights Reserved.)
fire
,
brush fire
,
wildfire
,
los angeles city fire department
,
earthquake center

Copyright ©2014 ABC Inc., KABC-TV/DT Los Angeles, CA. All Rights Reserved.