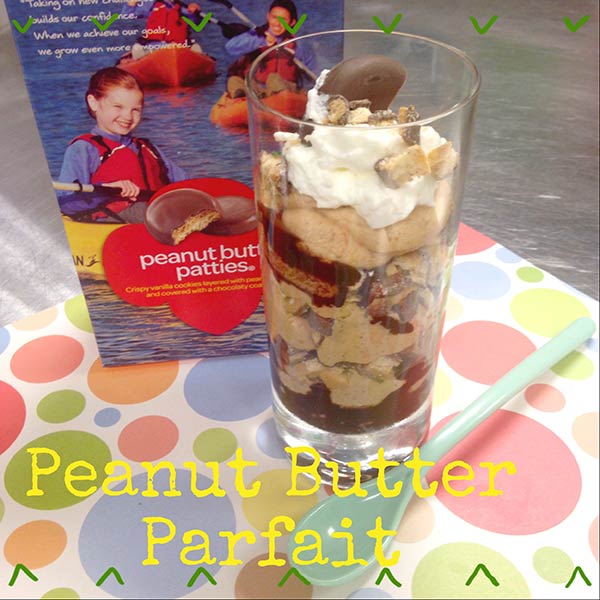 Peanut Butter Patty Parfait
Ingredients:
Fudge Sauce
Peanut Butter Mousse (Recipe to follow)
10 Peanut Butter Patties- chopped
Homemade Whipped Cream
To Make Peanut Butter Mousse:
4 oz. Cream Cheese, Softened
1/2 Cup Creamy Peanut Butter
1/2 Cup Confectioner's Sugar
1/4 Cup, +1 tsp, Heavy Cream
-Use a handheld electric mix to whip together for approx. 3 minutes until Creamy & Smooth.
For Whipped Cream:
1/2 Cup heavy Whipping Cream
1 Tb. Confectioner's Sugar
Whip with electric mixer for 5 min until stiff peaks form.
To Assemble Parfait:
In a glass or trifle dish, add a layer of chopped cookies, fudge sauce, and pipe in PB Mousse, repeat until full. Add a dollop of Whipped Cream and garnish with cookies.

Enjoy this decadent dessert soon after making it.
( Photo / Chef Shayna)