AG Watch

Report: Calif wine grapes see record harvest
Monday, February 11, 2013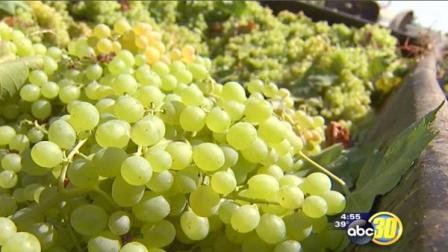 FRESNO, Calif. (KFSN) -- Wine merchants in California have a lot to celebrate
The U.S. Department of Agriculture released preliminary figures over the weekend showing the 2012 wine grape harvest was the largest ever.
According to the report, both the numbers of grapes and the prices recorded last year, broke records. Wine grapes are California's third most valuable agriculture commodity.
(Copyright ©2014 KFSN-TV/DT. All Rights Reserved.)
ag report
,
grape - wine
,
united states department of agriculture
,
ag watch
4.

Copyright ©2014 ABC Inc., KFSN-TV/DT Fresno, CA. All Rights Reserved.