Local

Standoff in NE Fresno, suspect hiding in crawl space
Wednesday, January 19, 2011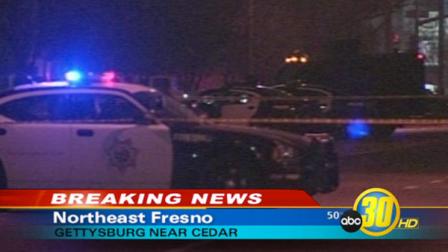 FRESNO, Calif. (KFSN) -- Police are on the scene of a standoff in northeast Fresno. It's happening at a home on Gettysburg near Cedar. Police have shut down that intersection.
Officers are trying to get an armed suspect to surrender. They say he's hiding in a crawl space. He's wanted in a series of burglaries in Fresno.
This all started after 6:00 Wednesday night, when police received a tip that several wanted gang members might be at this house. Shortly after officers arrived, they arrested a male and female. Now, they're focusing on this third person, in the crawl space.
We're told the SWAT Team has been called out to this home.
We'll keep monitoring this story and bring you any updates as soon as they become available.
         NEWS BY LOCATION | ABC30 BLOGS | DISCUSSION FORUMS
        BECOME A FAN ON FACEBOOK | FOLLOW ABC30 ON TWITTER
(Copyright ©2014 KFSN-TV/DT. All Rights Reserved.)
fresno
,
fresno county
,
fresno northeast
,
crimetracker
,
fresno police department
,
bulldog gang
,
local

Copyright ©2014 ABC Inc., KFSN-TV/DT Fresno, CA. All Rights Reserved.