Local

Tulare County man shoots home invasion suspect
Sunday, January 08, 2012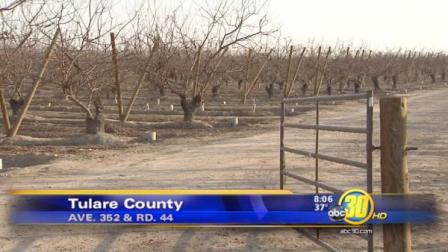 FRESNO, Calif. (KFSN) -- Tulare County sheriff's deputies are investigating a bizarre home invasion robbery. They say a man shot a suspect who was trying to break into his home. It happened Friday on Avenue 352 near Road 44.
The victim told deputies he saw a man kicking his dog - and then the suspect broke into his car, stole a hammer, and used it to break out the window of his home.
The victim says he shot the suspect to protect his family, after the man tried to crawl inside the house. He then held him at gunpoint until deputies arrived.
The suspect has been identified as Zaiven Ridley, 21. He was shot in the leg and is now facing charges.
(Copyright ©2014 KFSN-TV/DT. All Rights Reserved.)
home invasion
,
shooting
,
crimetracker
,
tulare county
,
traver
,
tulare
,
visalia
,
local

Copyright ©2014 ABC Inc., KFSN-TV/DT Fresno, CA. All Rights Reserved.