Local

Tipster spots fugitive on Facebook in Coarsegold
Saturday, February 11, 2012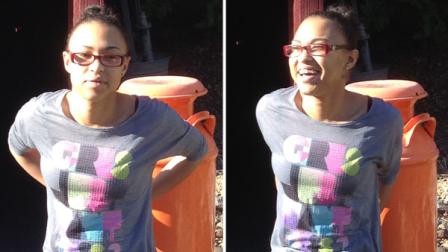 FRESNO, Calif. (KFSN) -- A Nevada woman wanted in Long Beach, LA County, San Bernardino and San Diego is no longer a fugitive after someone spots her photo on Facebook.
Andrea Beavers, 28, aka "Diamond Beavers," is now in custody -- captured shortly after 3 PM in Coarsegold Friday.
Beavers, who uses nearly a dozen aliases, was wanted on a $500,000 warrant issued out San Bernardino, $100,000 warrant out of Long Beach and a $26,000 warrant out of LA County and a $10,000 warrant issued out San Diego ... all warrants for prostitution.
The Madera County Sheriff's Department was notified Friday afternoon that Beavers could be found in Coarsegold -- the information surfaced when the tipster saw her picture posted on the popular social networking site.
Within half an hour of receiving that call, Sergeant Tyson Pogue and Deputy Brandon Harlow tracked Beavers down at a home on Crystal Springs Way located in Yosemite Lakes Park.
Andrea Beavers now sits behind bars in Madera County Department of Corrections awaiting extradition.
(Copyright ©2013 KFSN-TV/DT. All Rights Reserved.)
facebook
,
crimetracker
,
madera county
,
coalinga
,
oakhurst
,
bass lake
,
madera
,
local

Copyright ©2013 ABC Inc., KFSN-TV/DT Fresno, CA. All Rights Reserved.