Local

Transient suspected in beating of an elderly man in Fresno County
Wednesday, March 14, 2012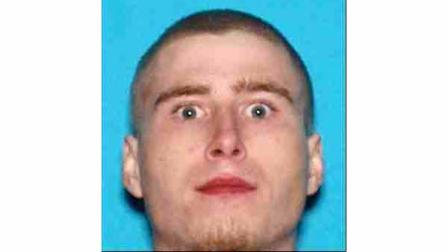 FRESNO, Calif. (KFSN) -- The Fresno County Sheriff's Department is asking for the public's help in locating 20-year-old Nicholas Ray Clinger, a transient, who is suspected of severely beating an elderly man.
Sheriffs believe Clinger was involved in a disturbance on March 9th at the victim's home on Belmont near Fowler Ave. They said, when Clinger was confronted by the 79-year-old man, he used an unknown object to hit him several times in the face and head.
The suspect left the home before deputies arrived. The victim was transported to the hospital and was treated for multiple cuts.
Clinger is wanted on charges of felony elder abuse. He also has an outstanding arrest warrant for narcotics violations.
Clinger is described as a white male, 5' 10" and 165 pounds, with short blonde hair and blue eyes. He has a tattoo on his chest of an unknown tool emblem. He is transient and may now be in the Porterville area.
Anyone who knows the whereabouts of Nicolas Clinger is asked to immediately contact the Fresno County Sheriff's Office at 488-3111, or CrimeStoppers at 498-STOP(7867).
(Copyright ©2013 KFSN-TV/DT. All Rights Reserved.)
fresno southeast
,
fresno
,
fresno county
,
porterville
,
tulare county
,
local

Copyright ©2013 ABC Inc., KFSN-TV/DT Fresno, CA. All Rights Reserved.