Bay Area Traffic

Report: BART workers could get $500 bonus
Monday, December 30, 2013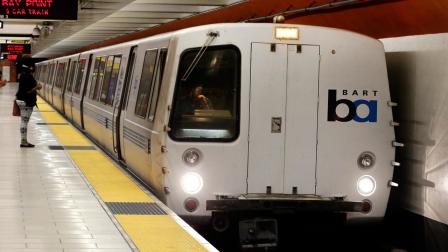 OAKLAND, Calif. -- BART workers will get a chance to earn bonuses under their labor agreement.
The San Francisco Chronicle reports that under the new contract reached between BART management and its two biggest unions, BART agrees to pay its workers $500 for every one percent that commuter ridership exceeds projections.
The bonuses would be capped at $1,000 a year, each year of the four year contract.
(Copyright ©2014 KGO-TV. All Rights Reserved.)
BART strike
,
BART
,
unions
,
strike
,
traffic
,
transportation
,
SEIU
,
ATU
,
lawsuit
,
bay area traffic

Copyright ©2014 ABC Inc., KFSN-TV/DT Fresno, CA. All Rights Reserved.