Entertainment

Kanye West unveils photo of baby North West on TV's 'Kris'
Friday, August 23, 2013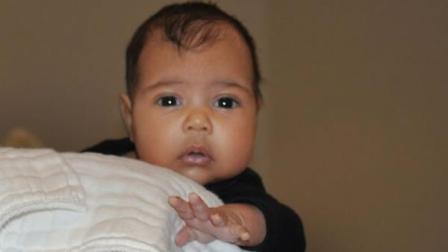 LOS ANGELES -- Baby North West has made her television debut.
Kanye West showed a photo Friday of his 2-month old daughter with Kim Kardashian on Kris Jenner's Fox show, "Kris." The family matriarch also posted an image of her granddaughter on Twitter.
Though cameras constantly follow the Kardashian clan, this is the first time the newest member of the family has been publicly unveiled. The photo shows a brown-haired baby reaching toward the camera.
West also discussed fatherhood and his relationship with Kardashian, calling her "my joy" during the season finale of Jenner's talk show.
(Copyright ©2014 by The Associated Press. All Rights Reserved.)
los angeles
,
television
,
celebrity
,
celebrity births
,
music
,
children
,
entertainment

Copyright ©2014 ABC Inc., KGO-TV San Francisco, CA. All Rights Reserved.