Health

Marin County tops list of healthiest CA counties
Wednesday, April 04, 2012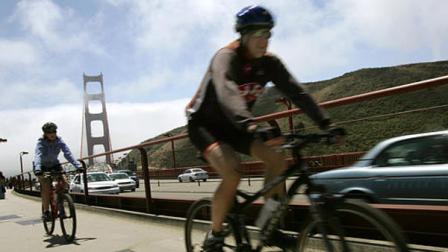 A new study ranks the healthiest places to live in California.
Marin County tops the list, followed by Santa Clara County in the second spot. San Mateo and Santa Cruz counties also made the top ten. San Francisco was 24th among the state's 58 counties. The study by the Robert Wood Johnson Foundation and University of Wisconsin compared counties by including factors on how long people lived, availability of health care and percentage of people who smoke or are obese.
(Copyright ©2013 KGO-TV. All Rights Reserved.)
alameda county
,
contra costa county
,
marin county
,
san mateo county
,
santa cruz county
,
santa clara county
,
solano county
,
health

Copyright ©2013 ABC Inc., KGO-TV San Francisco, CA. All Rights Reserved.