Local News

Lucky stores hit by ID thefts in Bay Area
Monday, December 05, 2011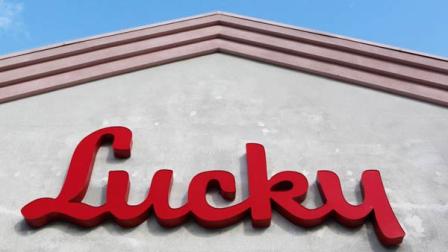 SAN FRANCISCO (KGO) -- Dozens of customers who shop at one of 23 Bay Area Lucky stores are now being urged to close their bank accounts in response to a growing investigation into credit and debit card tampering at the store's self-checkout lanes.
Officials say thieves are stealing customer's information by inserting a reader in the machines that gives them the information needed to access your bank account. The company's chief financial officer says Lucky is now working with local investigators and the Secret Service.
A Lucky's supermarket executive said: "At this time, we strongly recommend that anyone who used our self-checkout terminals in the affected stores during the months of October and November consider closing their bank account and opening a new one."
Here is a list of the stores:
Lucky - 815 Marina Village Parkway, Alameda

Lucky - 6843 Mission St., Daly City

Lucky - 1000 El Cerrito Plaza, El Cerrito

Lucky - 5000 Mowry Ave., Fremont

Lucky - 35820 Fremont Blvd., Fremont

Lucky - 919 Edgewater Blvd., Foster City

Lucky - 25151 Santa Clara St., Hayward

Lucky - 45 Murchison Drive, Millbrae

Lucky - 1350 S Park Victoria Dr., Milpitas

Lucky - 715 E El Camino Real, Mountain View

Lucky - 1761 Grant Ave., Novato

Lucky - 939 Lakeville Highway, Petaluma

Lucky - 1530 Fitzgerald Drive, Pinole

Lucky - 200 Woodside Plaza, Redwood City

Lucky - 1133 Old County Rd., San Carlos

Lucky - 234 Saratoga Ave., Santa Clara

Lucky - 5510 Monterey Highway, San Jose

Lucky - 200 El Paseo De Saratoga, San Jose

Lucky - 844 Blossom Hill Rd., San Jose

Lucky - 3270 South White Rd., San Jose

Lucky - 1515 Sloat Blvd., San Francisco

Lucky- 484 N Mathilda Ave., Sunnyvale

Lucky - 32300 Dyer St., Union City
(Copyright ©2014 KGO-TV. All Rights Reserved.)
identity theft
,
alameda
,
el cerrito
,
fremont
,
milpitas
,
mountain view
,
pinole
,
redwood city
,
santa clara
,
local news

Copyright ©2014 ABC Inc., KGO-TV San Francisco, CA. All Rights Reserved.