East Bay News

News conference on Oakland crime reduction plan cancelled
Wednesday, May 08, 2013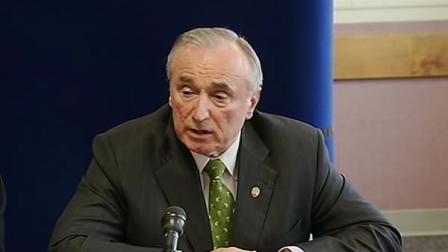 OAKLAND, Calif. (KGO) -- Law enforcement expert William Bratton was slated to announce his recommendations to reduce crime in Oakland at a news conference Wednesday morning. That was, however, cancelled shortly before he was expected to speak.
Bratton headed police departments in Boston, New York City, and Los Angeles before going into the consulting business.
Part of Bratton's report was expected to zero in on fighting robberies and burglaries.
FBI statistics show Oakland had the highest robbery rate in the U.S. last year.
Oakland is paying a $250,000 for the report.
(Copyright ©2013 KGO-TV. All Rights Reserved.)
OPD
,
crime
,
murder
,
shooting
,
FBI
,
drugs
,
gang violence
,
howard jordan
,
east bay news

Copyright ©2013 ABC Inc., KGO-TV San Francisco, CA. All Rights Reserved.