East Bay News

Bay Area officials reporting more West Nile virus cases
Thursday, July 18, 2013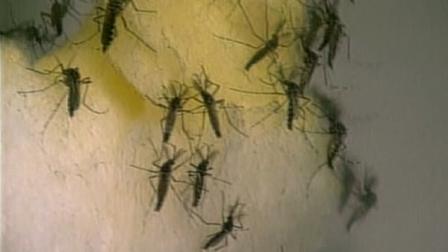 ALAMO, Calif. (KGO) -- Contra Costa County officials are reporting more cases of West Nile virus.
A dead crow in Alamo tested positive for the disease, as well as mosquitoes trapped in Discovery Bay.
And Alameda County is reporting its first West Nile cases of the year, after biologists found two infected dead crows in the past week.
One was discovered in Oakland and the other in Pleasanton.
So far, dead animals have tested positive in Contra Costa, San Mateo, and Santa Clara Counties.
(Copyright ©2014 KGO-TV. All Rights Reserved.)
west nile virus
,
contra costa county
,
pleasanton
,
alamo
,
alameda county
,
animals in peril
,
discovery bay
,
san mateo
,
santa clara
,
east bay news

Copyright ©2014 ABC Inc., KGO-TV San Francisco, CA. All Rights Reserved.