East Bay News

Old Bay Bridge troll finds temporary home in Oakland
Monday, November 04, 2013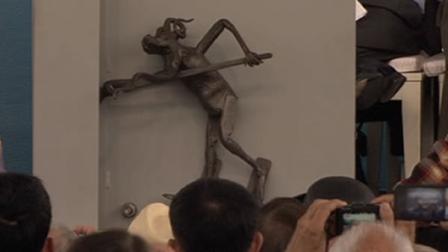 OAKLAND, Calif. (KGO) -- Tuesday morning, the old Bay Bridge troll will be on display at the Oakland Museum of California. It will be on display through February.
The troll was created by a local artist and secretly welded to the old eastern span of the Bay Bridge in 1989 by ironworkers repairing damaged caused by the Loma Prieta earthquake.
It was removed in August when the old eastern span was permanently closed to traffic. There is a new troll on the new eastern span, but its whereabouts are still a mystery.
(Copyright ©2014 KGO-TV. All Rights Reserved.)
bay bridge
,
earthquake
,
oakland
,
traffic
,
construction
,
transportation
,
san francisco bay
,
east bay news

Copyright ©2014 ABC Inc., KGO-TV San Francisco, CA. All Rights Reserved.