North Bay News

Teen accused in Lamborghini theft could face more charges
Friday, October 12, 2012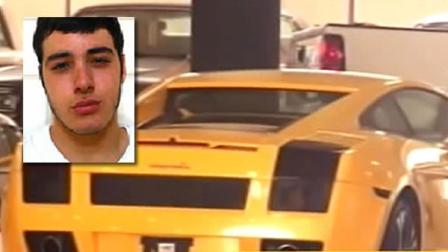 MARIN COUNTY, Calif. (KGO) -- A teenager charged with trying to kill a Mill Valley couple and stealing a celebrity chef's Lamborghini could face even more charges.
The district attorney wants to charge 18-year-old Max Wade for trying to pull a loaded gun on the detectives who went to arrest him. Police say Wade stole Chef Guy Fieri's Lamborghini to impress a girl then shot at her and her boyfriend after she rejected him.
The preliminary hearing continues Friday to determine whether there's enough evidence to hold Wade over for trial.
(Copyright ©2014 KGO-TV. All Rights Reserved.)
marin county
,
san rafael
,
crime
,
celebrity
,
celebrity crime
,
inmates
,
food
,
television
,
north bay news

Copyright ©2014 ABC Inc., KGO-TV San Francisco, CA. All Rights Reserved.