North Bay News

Stolen Lamborghini case will move forward
Monday, October 15, 2012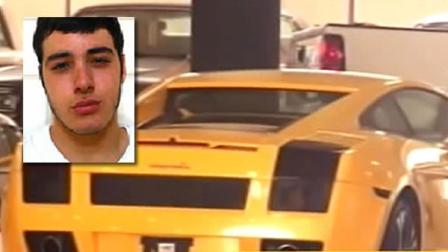 MARIN COUNTY, Calif. (KGO) -- A teenager accused of stealing a TV celebrity chef's Lamborghini and shooting at two people will have to stand trial in Marin County.
A judge in San Rafael determined there was enough evidence to try 18-year-old Max Wade on various charges, including attempted murder, commercial burglary and possessing stolen property.
Police say Wade stole Chef Guy Fieri's $200,000 car so he could impress a girl. After she rejected him, Wade is accused of shooting at a car with the girl and her boyfriend inside.
"The finding today has nothing to do with the guilt or innocence of my client, it simply is finding that the case can go forward to the next stage," Wade's attorney Charlie Dresow said.
The judge declined two new charges that accused Wade of trying to pull a loaded weapon on detectives.
(Copyright ©2014 KGO-TV. All Rights Reserved.)
marin county
,
san rafael
,
crime
,
celebrity
,
celebrity crime
,
inmates
,
food
,
television
,
north bay news

Copyright ©2014 ABC Inc., KGO-TV San Francisco, CA. All Rights Reserved.