Peninsula News

Dog that got loose at SFO dies after being hit on Hwy 101
Friday, October 25, 2013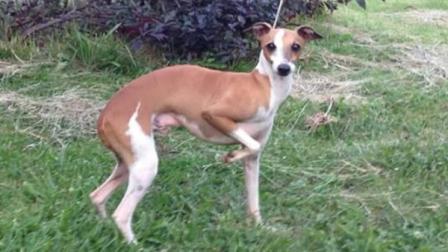 SAN FRANCISCO INTERNATIONAL AIRPORT, Calif. (KGO) -- We now know what happened to Larry, the dog that got loose at San Francisco International Airport earlier this month and disappeared.
The animal's owner says a car hit the 2-year-old tan and white Italian greyhound shortly after the dog ran out of the airport and onto Highway 101.
A couple found Larry on the side of the freeway and took him to a Peninsula emergency veterinary clinic where he was euthanized after the vets determined he had critical injuries.
Larry was at SFO, awaiting a flight to British Columbia for adoption.
An Air Canada employee took Larry for a walk when his flight was delayed. That's when the dog managed to slip out of his collar and run away.
(Copyright ©2014 KGO-TV. All Rights Reserved.)
san francisco international airport
,
animal
,
animals in peril
,
reward
,
highway 101
,
peninsula news

Copyright ©2014 ABC Inc., KGO-TV San Francisco, CA. All Rights Reserved.