San Francisco News

SPCA to address Parvovirus outbreak at Occupy SF
Monday, November 14, 2011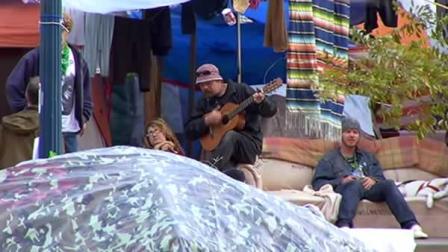 SAN FRANCISCO (KGO) -- The San Francisco SPCA will be at the Occupy San Francisco camp Monday afternoon to address an outbreak of disease among camp dogs.
Officials say they've confirmed the presence of a highly contagious Parvovirus, an often fatal disease that mostly affects young dogs and puppies.
The SPCA and Animal Care and Control will assist those in need of veterinary attention and vaccines.
Meanwhile, Occupy San Francisco protesters say there's no evidence supporting police claims that demonstrators slashed two officers during Saturday's march.
(Copyright ©2014 KGO-TV. All Rights Reserved.)
occupy wall street
,
protest
,
animal
,
animals in peril
,
SPCA
,
occupy sf
,
san francisco news

Copyright ©2014 ABC Inc., KGO-TV San Francisco, CA. All Rights Reserved.