San Francisco News

Police clear Occupy SF encampment; 55 arrested
Sunday, December 11, 2011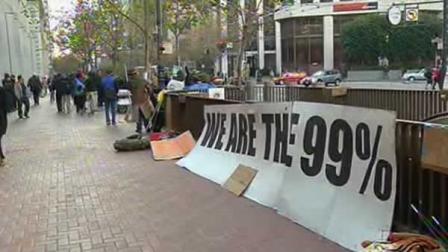 SAN FRANCISCO -- Police cleared an Occupy SF encampment in front of the Federal Reserve building in San Francisco early this morning, police said.
Riot police moved in on the encampment on the sidewalk at 101 Market St. at around 4 a.m.
Fifty-five protesters were arrested for illegal lodging, and while interactions between police and protesters was tense, no officers or protesters were injured.
Police said some officers were spit on and one officer was pushed by demonstrators.
(Copyright 2014 by Bay City News, Inc. Republication, re-transmission or reuse without the express written consent of Bay City News, Inc. Is prohibited.)
occupy sf
,
occupy wall street
,
protest
,
SFPD
,
federal reserve
,
san francisco news

Copyright ©2014 ABC Inc., KGO-TV San Francisco, CA. All Rights Reserved.