San Francisco News

SFPD runs up $500,000 in OT because of Occupy
Monday, December 19, 2011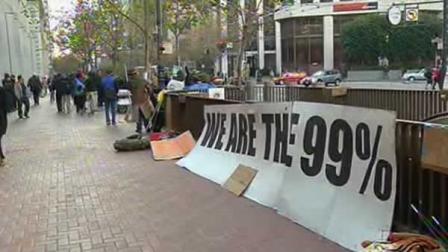 SAN FRANCISCO -- San Francisco police have run up $500,000 in overtime costs policing Occupy San Francisco since the movement started three months ago.
Occupy San Francisco demonstrators resurfaced over the weekend with 10 tents set up in a park near the Embarcadero, but later took them down. The police union president tells the San Francisco Chronicle the real money drain is the need to post 20 to 30 officers around the clock at the foot of Market Street, making sure protesters don't camp out near the Federal Reserve Bank.
(Copyright 2014 by Bay City News, Inc. Republication, re-transmission or reuse without the express written consent of Bay City News, Inc. Is prohibited.)
occupy sf
,
occupy wall street
,
protest
,
SFPD
,
federal reserve
,
san francisco news

Copyright ©2014 ABC Inc., KGO-TV San Francisco, CA. All Rights Reserved.