San Francisco News

Glide and SF Giants hand out thousands of toys
Saturday, December 22, 2012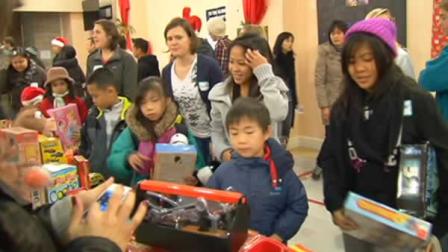 SAN FRANCISCO (KGO) -- San Francisco's Glide Memorial Church handed out almost 10,000 toys Saturday as part of its annual holiday giveaway.
This year the San Francisco Giants partnered with Glide to make sure each child got a bag full of toys. The team's mascot, Lou Seal, was on hand to greet the kids and their families.
Glide staff say the need is greater than ever this year. They say families have to choose between toys and food. And for many of the children, this toy give away is all they get for Christmas.
(Copyright ©2014 KGO-TV. All Rights Reserved.)
glide memorial church
,
san francisco giants
,
holiday
,
christmas
,
charities
,
children
,
san francisco news

Copyright ©2014 ABC Inc., KGO-TV San Francisco, CA. All Rights Reserved.