San Francisco News

Rapper 2 Chainz robbed in SF's SOMA neighborhood
Monday, June 10, 2013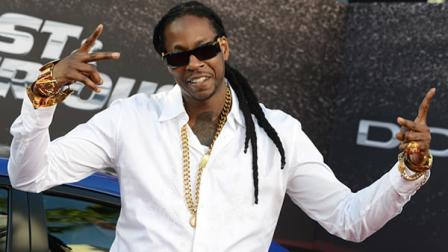 SAN FRANCISCO -- Well-known rapper 2 Chainz was robbed at gunpoint in San Francisco's South of Market neighborhood on Sunday afternoon, police said Monday.
The rapper, whose real name is Tauheed Epps, was with members of his entourage in the 800 block of Mission Street when three suspects approached the group at about 4:35 p.m., according to police.
Police said 2 Chainz had his wallet and cellphone taken during the robbery.
One of the suspects also fired a weapon, but no one was hit by the gunfire. The shooter was described as a Hispanic man between 20 and 30 years old with short, cropped hair who was wearing a black sweatshirt and blue jeans, according to police.
The suspects fled in a car described as a gray-colored sedan.
Police have not yet released additional details about the robbery.
The Atlanta-based rapper is signed with Def Jam Records and was in the Bay Area for a concert at the Oracle Arena in Oakland over the weekend.
(Copyright 2014 by Bay City News, Inc. Republication, re-transmission or reuse without the express written consent of Bay City News, Inc. Is prohibited.)
celebrity
,
celebrity crime
,
music
,
soma
,
crime
,
smartphones
,
cellphone
,
san francisco news

Copyright ©2014 ABC Inc., KGO-TV San Francisco, CA. All Rights Reserved.