San Francisco News

San Francisco anticipates Supreme Court ruling on two cases
Tuesday, June 18, 2013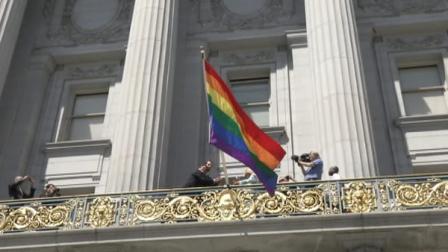 SAN FRANCISCO (KGO) -- San Francisco is gearing up for one of the biggest gay pride celebrations ever as it anticipates the Supreme Court's decision on two same-sex marriage cases later this month.
Mayor Ed Lee raised the gay pride flag at City Hall on Tuesday.
It will stay there through the city's gay pride festival and parade during the last weekend in June.
If the justices strike down Proposition 8, Lee says the city will wait several weeks to analyze the ruling, then resume same-sex ceremonies.
(Copyright ©2014 KGO-TV. All Rights Reserved.)
same sex marriage
,
supreme court
,
proposition 8
,
lgbt
,
ed lee
,
san francisco news

Copyright ©2014 ABC Inc., KGO-TV San Francisco, CA. All Rights Reserved.