San Francisco News

SF police arrest girls suspected in violent Muni robbery
Wednesday, June 12, 2013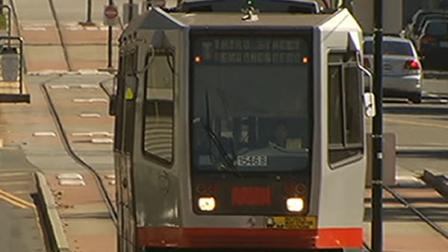 SAN FRANCISCO -- Two teenage girls were arrested over the weekend in connection with the robbery of a 68-year-old woman aboard a San Francisco Municipal Railway light-rail vehicle last month, police said Wednesday.
The robbery was reported at about 8:35 p.m. on June 11 as the train was near Third Street and Carroll Avenue in the city's Bayview District.
A week later, police released video footage that showed the woman sitting in the front of the Muni train when two juvenile girls approached her, punched her, grabbed her two purses, then fled as the woman gave chase.
The girls remained at large until this weekend when the organization Fugitive Watch, which had posted the video on its website, received a tip about the identity of one of the girls, police spokeswoman Tracy Turner said.
The group passed the tip on to police, who found that the girl was already in custody for a separate case, Turner said. She was rebooked for the robbery.
The second suspect turned herself in to police on Sunday, Turner said.
Turner said the girls' names are not being released because they are juveniles.
Fugitive Watch, which airs a TV show in Northern California on Comcast On Demand, was founded in 1992 by former San Jose police Officers Steve Ferdin and Scott Castruita. It claims to have helped in the capture of more than 2,000 people on the run from the law.
(Copyright 2014 by Bay City News, Inc. Republication, re-transmission or reuse without the express written consent of Bay City News, Inc. Is prohibited.)
bayview hunters point
,
muni
,
crime
,
violence
,
children
,
transportation
,
san francisco news

Copyright ©2014 ABC Inc., KGO-TV San Francisco, CA. All Rights Reserved.