San Francisco News

Man accused in naked BART attacks referred for psych evaluation
Thursday, July 18, 2013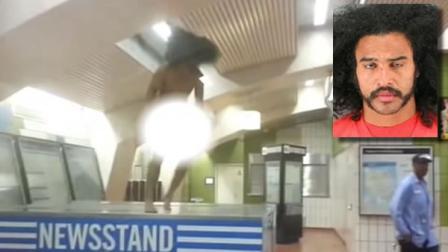 SAN FRANCISCO (KGO) -- Yeiner Garizabalo, the naked man videotaped harassing BART passengers in May, has been referred to the behavioral health court for psychological evaluation.
YouTube video (WARNING: Graphic/NSFW) showed Garizabalo, 24, tormenting people at the 16th Street Bart station in San Francisco on May 10.
Garizabalo faces two felony counts of false imprisonment, four counts of battery, and one count of sexual battery.
Immigration officials say he's in the United States on an expired visa.
(Copyright ©2013 KGO-TV. All Rights Reserved.)
mission district
,
BART
,
transportation
,
crime
,
violence
,
san francisco news

Copyright ©2013 ABC Inc., KGO-TV San Francisco, CA. All Rights Reserved.