San Francisco News

Shooting injures 3 in San Francisco's Bayview District
Saturday, August 03, 2013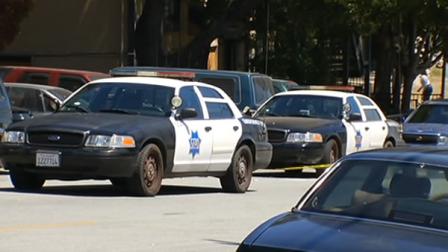 SAN FRANCISCO -- Two women and a man were injured in a shooting in San Francisco's Bayview District Saturday afternoon, a San Francisco police spokesman said.
Officers were called to the 1100 block of Palou Avenue around 1:30 p.m. on reports of a triple shooting, police spokesman Officer Gordon Shyy said.
Witnesses reported seeing the victims drive themselves to the hospital, and a short time later, two women and a man arrived at San Francisco General Hospital with gunshot wounds, Shyy said.
He said he did not know the extent of their injuries.
According to police, three male suspects were seen fleeing the area in a white vehicle. No arrests had been made in connection with the shooting as of 3:30 p.m.
(Copyright 2014 by Bay City News, Inc. Republication, re-transmission or reuse without the express written consent of Bay City News, Inc. Is prohibited.)
shooting
,
guns
,
crime
,
violence
,
bayview hunters point
,
san francisco general hospital
,
SFPD
,
san francisco news

Copyright ©2014 ABC Inc., KGO-TV San Francisco, CA. All Rights Reserved.