San Francisco News

Chihuahua airlift from SFO to NY this morning
Wednesday, November 13, 2013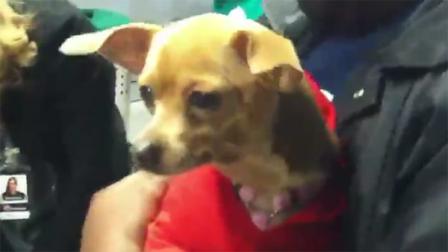 SAN FRANCISCO (KGO) -- Virgin Airlines in San Francisco will be going to the dogs this morning when they airlift Chihuahuas to New York City.
Virgin America, San Francisco Animal Care and Control and the ASPCA have been teaming up since 2010 to send the small dogs to new homes in New York. West Coast animal shelters have an over-population of Chihuahuas while there is a demand for them in New York.
The latest group of Chihuahuas will be given the red carpet treatment when they leave SFO later this morning.
(Copyright ©2014 KGO-TV. All Rights Reserved.)
animal
,
virgin america
,
san francisco international airport
,
san francisco news

Copyright ©2014 ABC Inc., KGO-TV San Francisco, CA. All Rights Reserved.