San Francisco News

Asiana Airlines strengthens pilot training after crash at SFO
Monday, February 10, 2014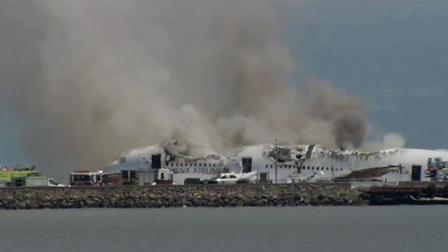 SAN FRANCISCO (KGO) -- South Korea's Asiana Airlines has announced it's taking extra steps to avoid another tragedy, after one of their planes crash-landed at San Francisco International last summer.
Three people were killed and more than 180 were injured in the July 6th crash. Since September, the airline says it's strengthened pilot training and has encouraged staff members to report more problems.
The investigation continues into the crash last July.
(Copyright ©2014 KGO-TV. All Rights Reserved.)
Asiana Airlines crash
,
plane crash
,
crash
,
san francisco international airport
,
china
,
NTSB
,
sffd
,
san francisco news

Copyright ©2014 ABC Inc., KGO-TV San Francisco, CA. All Rights Reserved.