South Bay News

Dive team to re-scan reservoir for Sierra LaMar
Monday, June 18, 2012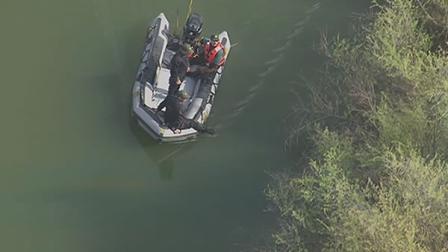 MORGAN HILL, Calif. (KGO) -- Detectives looking for missing South Bay teen Sierra LaMar want a dive team to re-scan the Chesbro Reservoir near Morgan Hill.
The new search, however, is not based on tips or leads. Instead, investigators are hoping the dive team's new side-scan sonar equipment might uncover new evidence.
15-year old Sierra disappeared three months ago on her way to school and has not been found. Antolin Garcia-Torres is charged with kidnapping and killing her based on DNA evidence found in his car and on her discarded clothing.
(Copyright ©2014 KGO-TV. All Rights Reserved.)
missing person
,
santa clara county
,
morgan hill
,
sierra lamar
,
crime
,
murder
,
south bay news

Copyright ©2014 ABC Inc., KGO-TV San Francisco, CA. All Rights Reserved.