South Bay News

Serial bank robber sought in South Bay
Friday, October 26, 2012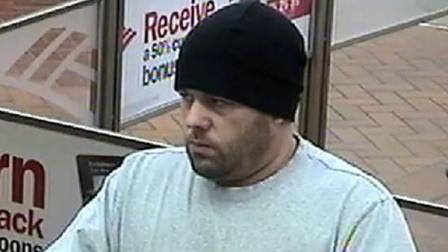 SUNNYVALE, Calif. (KGO) -- South Bay police have released photos of a man they say is responsible for six robberies since August.
Police say the serial bank robber has hit banks in Campbell, San Jose, Los Gatos, and most recently at a Sunnyvale Bank of America, where the surveillance pictures were taken last week.
The man is described as about five-feet, nine-inches tall, and stocky. Police say he doesn't appear to have been armed during the robberies.
(Copyright ©2014 KGO-TV. All Rights Reserved.)
crime
,
bank of america
,
san jose
,
sunnyvale
,
los gatos
,
campbell
,
south bay news

Copyright ©2014 ABC Inc., KGO-TV San Francisco, CA. All Rights Reserved.