South Bay News

'Beanie Bandit' serial robber who targeted South Bay banks arrested
Saturday, October 27, 2012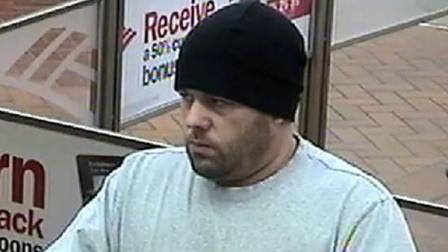 CAMPBELL, Calif. -- A man dubbed as the "Beanie Bandit" suspected of robbing six banks in the past two months throughout the South Bay was arrested Friday, Campbell police said.
Investigators received tips that led them to Tony Piovesan, 43, of Campbell, on Friday as the man suspected of robbing six banks in Campbell, Los Gatos, San Jose and Sunnyvale over the past two months, police said.
He was found and arrested Friday in Campbell, where police said they allegedly found evidence connecting Piovesan to all six robberies throughout Santa Clara County.
Footage from many of the bank robberies captured the suspect wearing a beanie on his head, according to police.
Police from the four cities where the robberies occurred worked together on the case, according to Campbell police.
(Copyright 2014 by Bay City News, Inc. Republication, re-transmission or reuse without the express written consent of Bay City News, Inc. Is prohibited.)
crime
,
bank of america
,
san jose
,
sunnyvale
,
los gatos
,
campbell
,
south bay news

Copyright ©2014 ABC Inc., KGO-TV San Francisco, CA. All Rights Reserved.